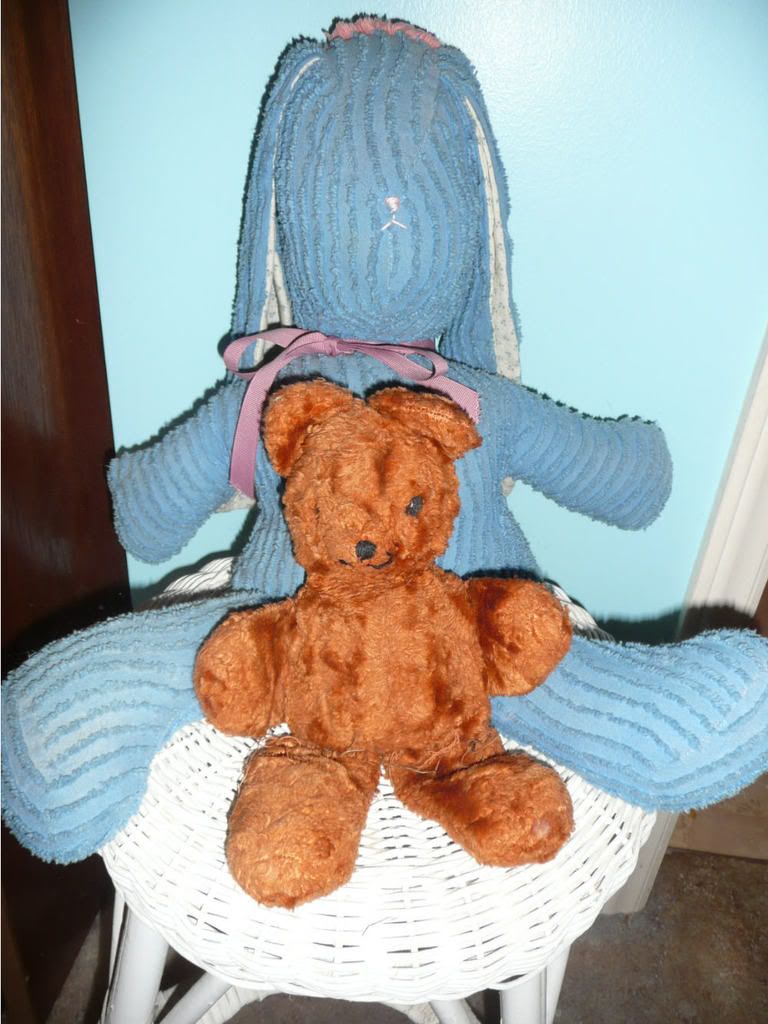 T
oday, we'd like to introduce you a well loved teddy bear.
This cute fellow has been with
Artsy Clay
for decades.
As you know, us teddy bears are one of the best companions you can have. We'll always be with you whenever you need us - if you just let us share your life. Unfortunately, a lot of you decide that when you grow up, you don't need any supports from teddy bears anymore and give us up. We always appreciate our friends' decisions and accept the consequences, but to tell the truth, we would really love to spend our whole life together with you...
Artsy Clay has kept her teddy bear and wrote a song about him - about how he is always there for her. Great applause to both of you!
Here's the song. Enjoy.
"My Teddy Bear"

Well, I've got me a little brown friend
He sticks by my side through thick 'n' thin
I can count on him when I'm feelin' low
He holds my hand and he never lets go.

He's my Teddy bear
Yeah, he's my Teddy bear.

We first met when I was just a kid
He came into my life and he's never hid
He loves me with tender lovin' care
And I've loved off almost all his hair.

He's my Teddy bear
Yeah, he's my Teddy bear.

When I'm hurtin' I can hold him tight
He lets me hug him till I feel all right
Only the good in me he sees
He always understands and he never disagrees.

He's my Teddy bear
Yeah, he's my Teddy bear.

His nose is flattened, one eye's gone away
But he's beautiful to me 'cause he thinks I'm ok
We have the best friendship there could ever be
He's free to be himself and I'm free to be me.

He's my Teddy bear
Yeah, he's my Teddy bear.

(copyright 1985 "Artsy Clay")