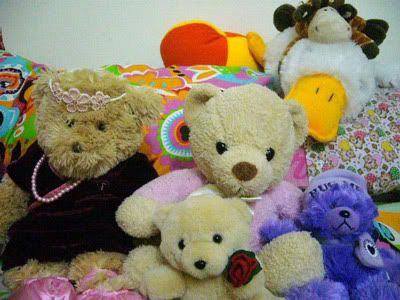 W
e were featured on a blog! Yippeeee!
Recently, we got to know a blog called
"It's my party (and I'll cry if I want to...)"
, and guess what, the author's daughter - "Princess" - happened to have a big hugful of Teddy Bears. (OK, we know, it might be more difficult to find a household withought a Teddy Bear. We are spreading all over ;-) )
We asked them to share some photos of their Teddy Bears, and so they
published a blog post about us
with the photos of Teddies.
Please check it out. And, when you are on their site, browse around and take time, you can find a lot of good and interesting blog posts there.